District Judiciary Map
Malkangiri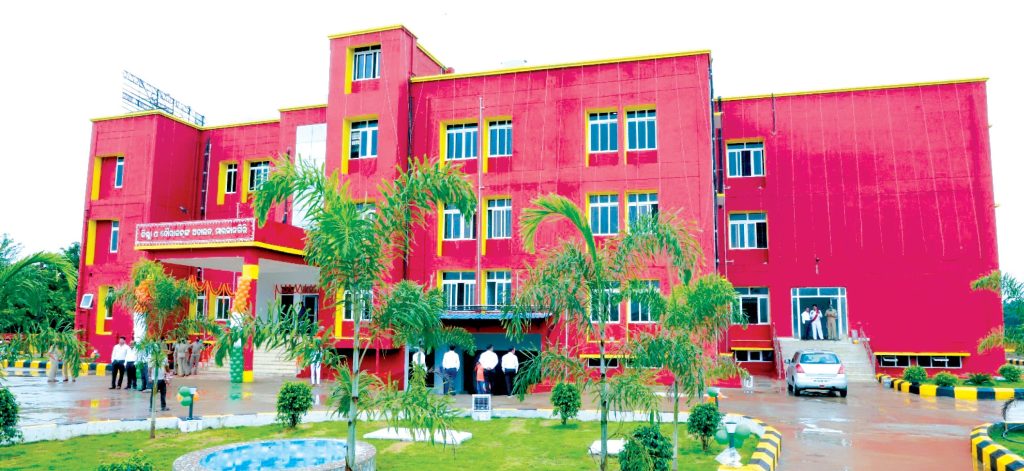 Malkangiri was carved out of Koraput district on 2nd October, 1992. The judgeship started functioning independently from 20th April, 2013 with one outlying station at Motu (MV-79), Mathili and Kudumulguma.

The new District court building was inaugurated on 10th September, 2021. It was constructed by OSPH and WC at a cost of around Rs.25.6 crores.

There are 11 Court rooms with facilities including vulnerable witness deposition centre, virtual Court room, differently abled friendly Court, child friendly waiting hall for Children's Court, Judges library, Bar hall, VC cabin and lift. The Construction of C type quarters for the Senior Civil Judge was completed on 6th January, 2021 at a cost of around Rs. 74 lakhs.

The new JMFC Court building at Motu, constructed by OSPH & WC Ltd. at a cost of around Rs. 3.86 crores was inaugurated on 30th March, 2021. The D type quarters for the JMFC was constructed by OSPH & WC,was made ready on 20th April 2021 at a cost of Rs. 18.7 lakhs. A new Court of the Civil Judge (Junior Divison)-cum- JMFC at Maithili was inaugurated on 4th October 2021.

Shri Rohit Lal Panda was the District and Sessions Judge till 30th April 2021. Ms Rekha Prasad took over on 7th June 2021.