District Judiciary Map
Bhadrak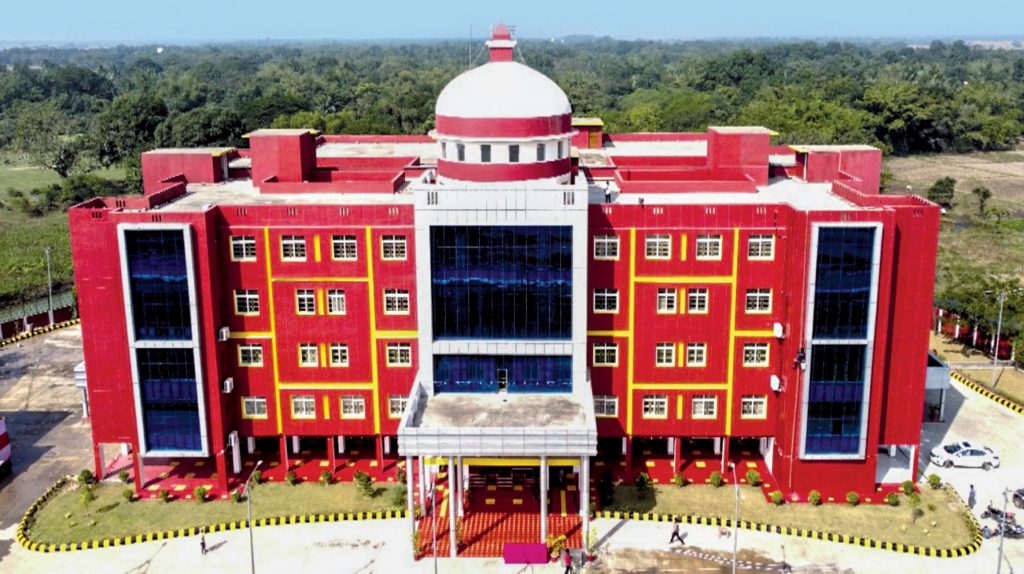 In 1901, a Munsif court was established in the region. Until 1900, the litigants had to go to Jajpur for filing Civil Cases. The Court of Civil Judge (Senior Division), Bhadrak and Additional District Judge, Bhadrak were established in the year 1966 and 1987 respectively.
After reconstitution of the districts in the state, the new revenue district of Bhadrak was constituted in 1993. Subsequently, the court of District and Sessions Judge, Bhadrak was established on 21st May, 2011 after being separated from Balasore with its outlying stations at Basudevpur, Chandbali and Dhamnagar.

The construction of the new court building began on 3rd March, 2014 and was completed on 31st March 2021, at an estimated cost of nearly Rs.30 crores. The work was entrusted to the R & B. The building was inaugurated on 18th December, 2021. There are 15 Court rooms in the building. Besides, there is a virtual court room-cum-vulnerable witness room which is a first of its kind. The Virtual Court is equipped with the latest hardware and hi-speed internet connection for a lag-free video conferencing. The main purpose of this model court is to prevent direct eye contact between the accused and the witness. Other facilities include a crèche, a room for lactating mothers, 4 lifts, firefighting system, CCTV surveillance and ramp facility for disabled persons. The OSPH & WC is presently constructing the courts of the JMFC at Chandbali and the JMFC & Gram Nyayalaya at Dhamnagar.

Shri Sishir Kumar Rath was the District and Sessions Judge till 24th November, 2021 and Shri Pradyumna Kumar Nayak took over on 29th November, 2021.