District Judiciary Map
Sonepur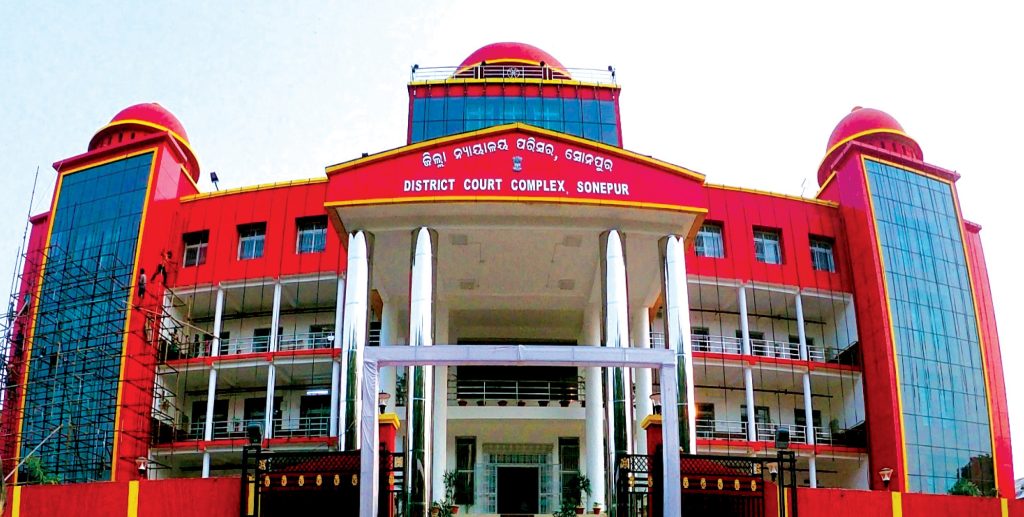 The Sonepur Judgeship was established being separated from the Bolangir-Sonepur Judgeship on 23rd June 2012, comprising of Sonepur Revenue District.

The new District Court building was inaugurated on 9th October 2021 on an area of Ac.2.173 dec. The building has a basement and four floors. It has a total area of 1,09,644 sq.ft. The new building was constructed by the R & B at an estimated cost of Rs.24.9 crores.

The building has 15 Court rooms including a Children's Court complex and a vulnerable Court room. It also has a e-filing counter, e-Sewa Kendra and Help Desk, conference room, V.C. cabin for Advocates, remote V.C. point, crèche and lactation room and a Bar hall. Besides, facilities like canteen, post office, ATM counter and separate C.S.I. are available.

R & B is presently constructing C type Quarters for Civil Judge (SD) at Biramaharajpur and Secretary, DLSA at Sonepur. Further it is also constructing the D type Qrs. for the SDJM at Sonepur.

Shri Aruna Kumar Mallik was the District and Sessions Judge till 3rd November, 2021. Shri Hiranmaya Bisoi took over on 8th
November, 2021.