District Judiciary Map
Kendrapara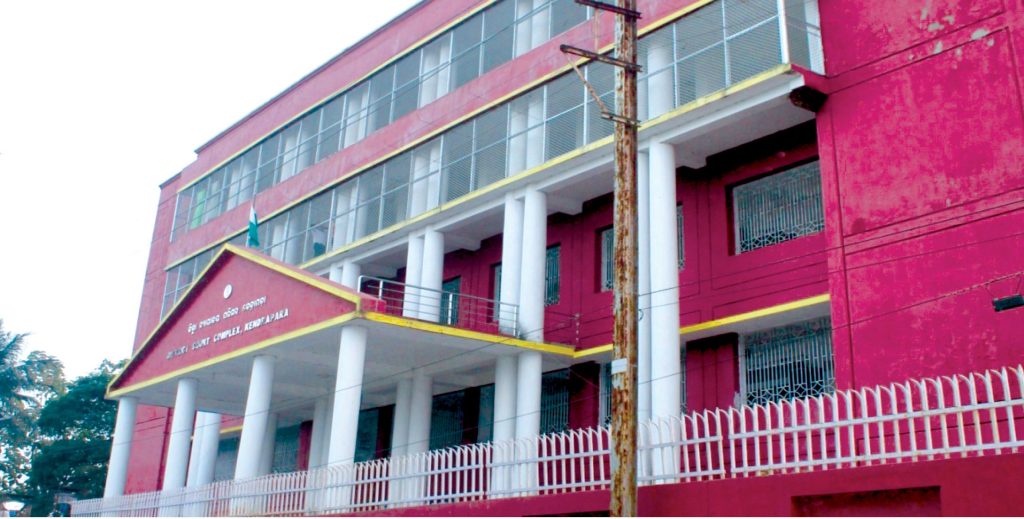 The judgeship of Kendrapara was seperarted from Cuttack Judgeship and was established on 26th June, 2012 with outlying stations at Pattamundai, Rajnagar and Aul.

The new building, which was inaugurated on 20th February, 2020 was constructed by the OSPH & WC at a cost of Rs.19.68 Crores. It has 16 Court rooms along with facilities like lift, V.C room, Advocate V.C Point, Firefighting system, e-Sewa Kendra, Ramp for differently abled persons.

The C type quarters at Berhampur for the Additional Chief Judicial Magistrate, Civil Judge Senior Division and for the Secretary of DLSA at a cost of Rs. 76,25,000/, Rs.1.53 Crores and Rs. 76,25,000/- respectively.

The OSPH & WC is presently undertaking the construction of JMFC, Aul and the D type quarters at Kendrapara. The Rural Works Department is constructing the JMFC court at Rajnagar.
Shri Gopal Chandra Behera was the District & Sessions Judge throughout the year.