District Judiciary Map
Mayurbhanj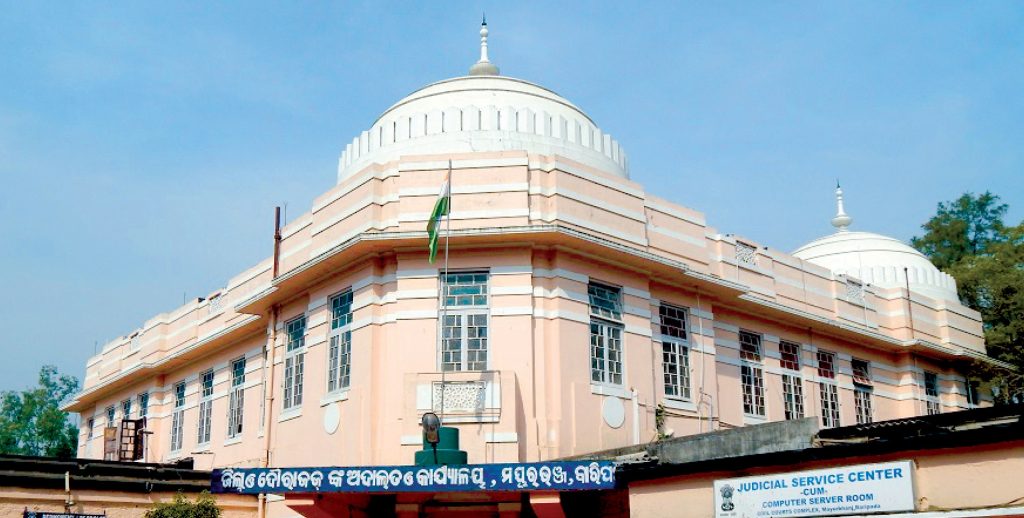 The erstwhile Princely State of Mayurbhanj was merged in the state of Odisha on 1st January, 1949 and the Court of the District & Sessions Judge, Mayurbhanj was established simultaneously.

The District Court is functioning in a two-storied heritage building on an area of 9072 sq.ft. There are 16 court rooms, five of which are functioning in the heritage building and the rest are functioning adjacent to the said building ins the premises of Civil Court.

The construction of D type Qrs. for the SDJM at Baripada was completed on 12th April, 2021 being constructed by the R & B Department at a cost of around Rs. 37 lakhs. Besides, the construction of C type Duplex Qrs. for CJM at Baripada with estimated cost of Rs. 47.6 lakhs and C type Duplex Qrs. for Registrar, Civil Courts at Baripada with estimated cost of Rs. 47.6 lakhs is in progress. Both projects are being undertaken by the R&B Department, along with the construction of residential quarters of the CJM and the Registrar, Civil Courts.

Shri Sanjay Ranjan Bohidar was the District and Sessions Judge till 10th April, 2021 followed by Shri Gouri Shankar Satapathy from 13th April to 30th June, 2021. Shri Pradeep Kumar Patnaik took over on 7th July, 2021.