District Judiciary Map
Dhenkanal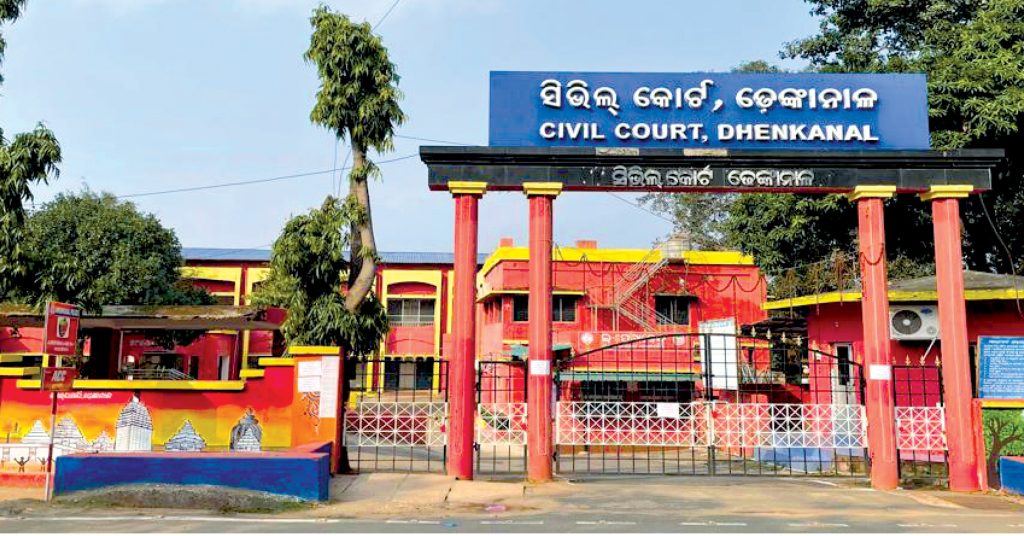 The judgeship of Dhenkanal was constituted into a District Judgeship and Sessions Division on 22nd December 1976. After separation of the Angul Judgeship, the administrative jurisdiction of the District and Sessions Court, Dhenkanal extended to the Subordinate Courts at the outlying stations of Dhenkanal Sadar, Hindol, Kamakhyanagar, Bhuban and Parjang.

The District Court is functioning in a two storied old building which has 12 Court rooms.The OSPH and WC is presently undertaking the construction of:
B type quarters for the Judge, Family Court and Spl. Judge, Vigilance at Dhenkanal.

C type quarters for the Secretary, DLSA at Dhenkanal, Shri Sarat Kumar Dehury was the District and Sessions judge throughout 2021.