District Judiciary Map
Nabarangpur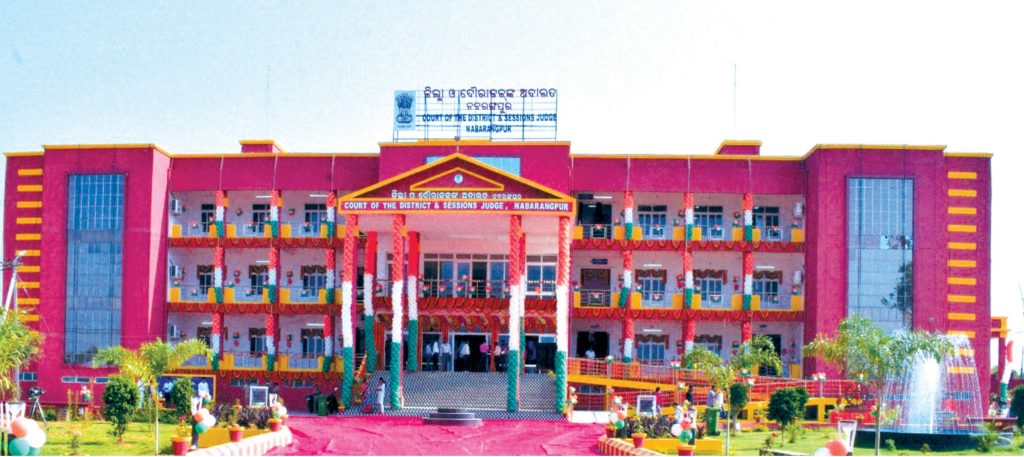 The Court of District & Sessions Judge, Nabarangpur started functioning with effect from 22nd October 2011, after being separated from its parent Judgeship of Koraput.

The new Court building was inaugurated on 17th April, 2021. Its construction by OSPH & WC began on 4th July, 2014 and was completed on 17th December, 2020 at an estimated cost of Rs. 11.43 lakhs.

The building has 11 court rooms including Children's Court, Judges library, Bar hall, VC cabin and lift. It also has modern amenities like kiosks to ascertain the case status, display boards.

The Nabarangpur District Court has 4 outlying stations; Raygarh, Umarkote, Jharigaon and Chandahandi. The OSPH and WC completed the construction for the C type quarters for the Senior Civil Judge at Umerkote on 26th March, 2021 at a cost of around Rs. 74 lakhs. Shri Ashok Kumar Panda was the District and Sessions Judge till 18th November, 2021. Shri Sanjib Dubey took over on 22nd November, 2021.