District Judiciary Map
Kalahandi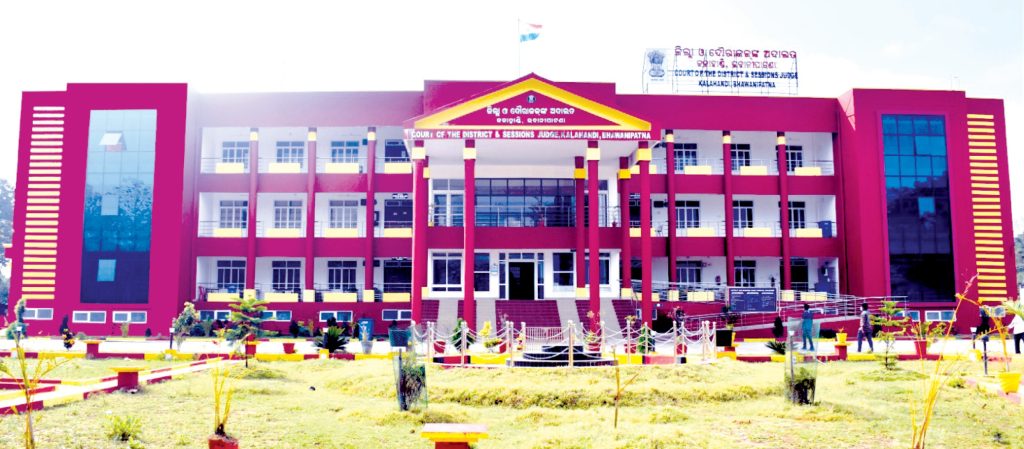 Kalahandi was a princely state in British India. It merged with Orissa State as Kalahandi District comprising the current Kalahandi and Nuapada Districts. Though in 1993, Nuapada sub-division was carved out as a separate district, Kalahandi (Lok Sabha constituency) continued to represent both Kalahandi and Nuapada Districts together. The judgeship of Nuapada was separated from Kalahandi on 7th July, 2012.

The District Court is functioning in a new building at Bhawanipatna. It has 11 well-furnished Court Halls and facilities like office, library, waiting hall for the witnesses, Bar Hall, lift, drinking water, ramp for differently abled persons, separate washroom facilities for differently abled persons. Its construction, by the OSPH & WC, at an estimated cost of around Rs. 22.5 Crores was completed on 25th November, 2020. The building was inaugurated on 6th March, 2021.

The outlying stations of Kalahandi are Kesinga, Madanpur-Rampur, Dharmagarh, Junagarh, Koksara and Jaipatna.

The OSPH & WC is presently constructing the Court building at Kesinga as well as the D type quarters for JMFC at Jaipatna.

Shri Pradeep Kumar Pattnaik was the District & Session Judge till 2nd July 2021 followed by Shri Prasanna Kumar Karna from 7th July till 5th November, 2021. Shri Dipti Ranjan Kanungo took over on 9th November, 2021.