District Judiciary Map
Koraput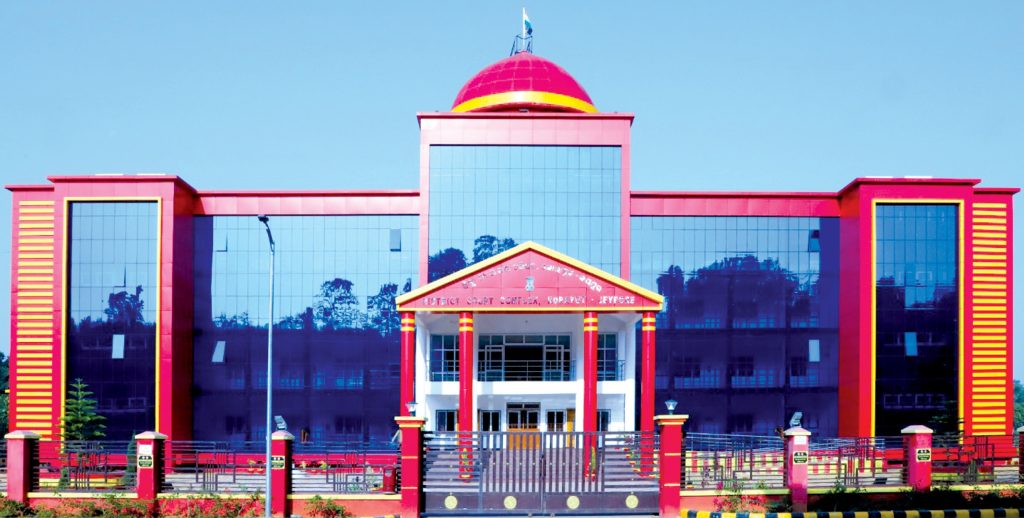 The Court of the district Koraput- Jeypore has been established with effect from 1st January, 2021.

The new Court Building at Jeypore constructed by the R&B at an estimated cost of Rs.22.87 Crores was inaugurated on 10th September, 2021. It has 15 Court halls and other facilities such as Children's Court, Judges library, Bar hall, VC cabin and lift. It also has modern amenities like kiosks to ascertain the case status, display boards and water purifiers.

The outlying stations are at Koraput, Similiguda, Lamtaput, Dasmantpur, Kotpad, Boriguma and Lakshmipur.

The OSPH & WC is presently undertaking the construction of the Gram Nyayalaya at Semiliguda, the D type quarters for the CJJD-cum-JMFC at Laxmipur and Dasamantpur.

Shri Bimal Kumar Chand was the District and Sessions Judge of Koraput-Jeypore till 31st May, 2021. Shri Sowmendra Kumar Rajguru, took over on 05th July, 2021.