District Judiciary Map
Deogarh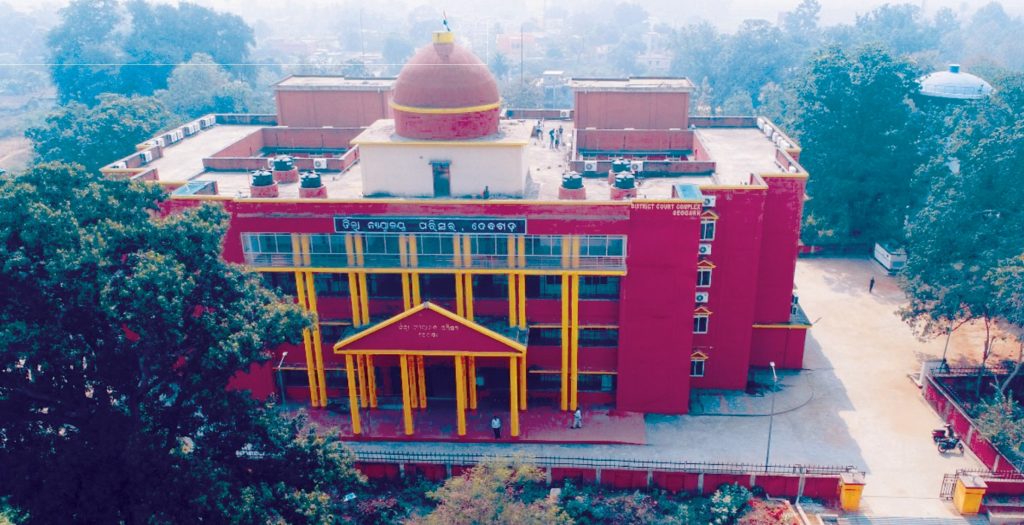 The Judgeship of Deogarh came into existence on 20th April, 2013 after being separated from the parent Judgeship of Sambalpur.

The District Court is functioning in the New Building at Purunagarh, Deogarh. The new district court building was constructed at the cost of nearly Rs. 17 crores. There are 12 Court rooms in the New Court Building. The other facilities available in the building are 6 lifts, Air Conditioners in all Court Halls, Chambers of the Presiding Officers and Offices, bar hall and offices. There is one outlying station at Riamal.

The OSPH & WC is presently undertaking the following constructions:

B type quarters for the District Judge and the Additional District Judge at Deogarh

C type quarters for the CJM, Registrar, Civil Court and Senior Civil Judge at Deogarh

D type quarters at the SDJM and JMFC at Deogarh
Shri Sudipta Acharya was the District and Sessions Judge till 29th October, 2021.

Shri Bijaya Kumar Patra took over on 9th November, 2021.